Donation Opportunities
Sponsor a college mathematics scholarship for an outstanding Somerville student ($6,000)
Contribute towards a college mathematics scholarship (any amount will help)
Contribute towards a teacher's mathematics grant (any amount will help)
Sponsor a family mathematics night ($500)
Supply food for 250 people at a family mathematics night
Make a contribution of any size to The Somerville Mathematics Fund and let us choose where the money is most needed
Now you can donate online with PayPal. Complete the form. You will be directed to PayPal for a link. Click on the PayPal symbol below to start the process.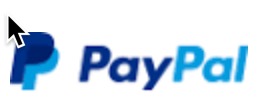 You can mail your donation:
Make your check to Somerville Mathematics Fund
Mail to:
Erica Dakin Voolich
244 Summer Street
Somerville MA 02143
(617) 666-0666
voolich@gmail.com
Remember to support us through shopping at Amazon by using smile.amazon.com. Amazon foundation will donate 0.5% of eligible purchases.